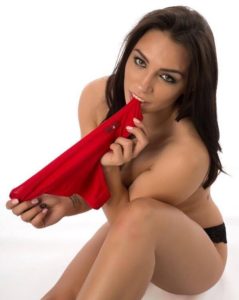 Do you know someone that's lonely these holidays? Or are you? You can buy a bro (or yourself) a show at a new site that was just launched. And this is a show that comes with a memory!
We at The Hun's met many people in this industry over the past years. Every now and then one comes up with something new and interesting. In this case it was an British bloke we met in Vegas. He made this site called Panty Bay… At first it sounded like another cam site, but this one's a little different. The girls will do a show with you and when you're all done they ship their panties to your home…
He was going to call it Pantie Bay first, but another site called ebay had a big problem with that and went after him. I guess ebay doesn't like competition when it comes to cam girls… though I never saw any cam girls advertised on ebay… I did see panties there though. Ah well, I'll never fully understand the corporate world I guess… Anyway, pantybay is offering a 20% discount to people signing up through The Hun's (add the code 'Thehun20' when you're paying)… so if you're interested, for a bro, or for yourself, check out Panty Bay. Happy Holidays!